Stop for a moment and think about how many times you've visited your closet and left thinking, "I have nothing to wear."
While it's a common thought, it's completely untrue because most of our closets are so overstuffed with pieces that our minds become overwhelmed at the options.
Enter capsule wardrobes.
Capsule wardrobes are beneficial from a few different standpoints. But before we get too much into that, let's discuss what a capsule wardrobe actually is.
Think of it this way: A capsule wardrobe houses the foundation of your closet. It's a grouping of timeless, classic pieces that can be mixed and matched with trendier items, patterns and prints, etc. Think solid-colored tops, staple pairs of jeans and pants, basic dresses and skirts, and so forth.
Benefits of a capsule wardrobe
Now, back to what capsule wardrobes can offer! Perhaps the most appealing to many people is the financial aspect. By purchasing fewer high-quality pieces , you actually don't have to shop as often.
This can cut down on financial stress and decision making in the morning before work. It can also challenge you to make do with what you have on hand. Think about the story of Steve Jobs and how he wore the same thing every day because he didn't feel like spending precious brainpower on deciding what to wear each morning.
Capsule wardrobes + sustainability
From a sustainability perspective, capsule collections help to eliminate the "disposable" items that seem to clutter up our closets. These tend to be uber-trendy pieces that have a short shelf life and wreak havoc on the environment as they are created. Most of them come from factories where employees are not paid a fair wage, and they are crafted with chemicals and dyes that are horrible for the environment.
If you are considering building a capsule wardrobe, you are going to have to get a little bit Marie Kondo before you get started. That means pulling out each and every piece from your closet and basically performing an audit. Do I still like this item? Do I wear it? What condition is it in? Be honest, and employ the help of a friend if needed to help you stay on task.
Capsule wardrobe resources
We also have some suggestions for capsule wardrobe companies that will take the guesswork out of this process.
Joon + Co.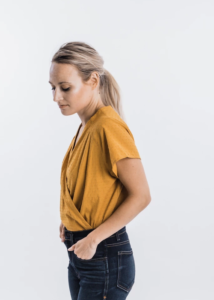 If you feel like you don't have time to shop, Joon + Co. is for you! Professional stylists are on hand to unearth fashionable and sustainable pieces that fit your style profile. They have a number of pre-selected capsule collections on their website, including Festive, Modern, and Destination. But you can also select individual pieces on their website if you would like to create your own.
Vetta Capsule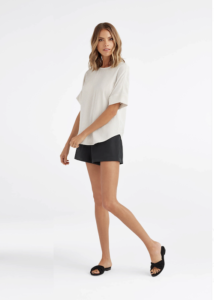 Their motto is "intentionally curated + sustainably made," and we love that! Vetta offers capsules of five pieces of clothing that can be transformed into a month's worth of outfits by mixing and matching. Their website actually shows you how you can style each piece differently, which is great for those of us who are visual learners.
Cladwell Capsules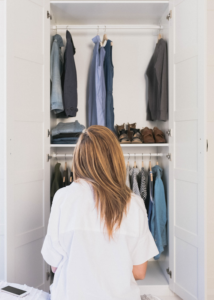 Cladwell Capsules will help you discover your personal style through the help of an online assessment. This includes colors and style taste, but it also includes what kind of activities you do on a weekly basis. You also tell them what you already have on hand so they can supplement your closet with pieces instead of duplicating them.
---
Don't let clothing overwhelm or consume you. Start small if you need to, and remember that incremental, consistent changes are the starting point for significant changes in life.