Sustainable living and healthy eating are two items that most Boulderites are pretty passionate about.
Over the past decade, the city has received accolades for its recreation, culture, health and overall quality of life, so it's no surprise that there are a number of legitimate (and delicious) eco-conscious dining options throughout town. If you find yourself in or around the area, allocated some time to explore these sustainable restaurants in Boulder.
Blackbelly Market

Restaurant profile
If you love a perfectly prepared, dry-aged steak, Blackbelly is your place. Its promise to patrons is that you can always count on seasonal, locally grown ingredients and sustainable animals in each and every dish.
And, we can attest to that being the absolute truth. In addition to providing amazing cuisine, the restaurant also contributes to research and development programs that ensure products are maintained at the highest standards of quality, making it one of our favorite sustainable restaurants in Boulder.
Blackbelly Market also applies organic standards to each and every aspect of its business – making it one of our favorite sustainable restaurants in Boulder.
Our favorites
The Berkshire Pork is a delectable mixture of garlic scape relish, cornbread pudding, Bing cherries and sumac honey.
Price point
$$$
Where to find them
1606 Conestoga Street, Suite 3, Boulder, CO 80301
Black Cat Bistro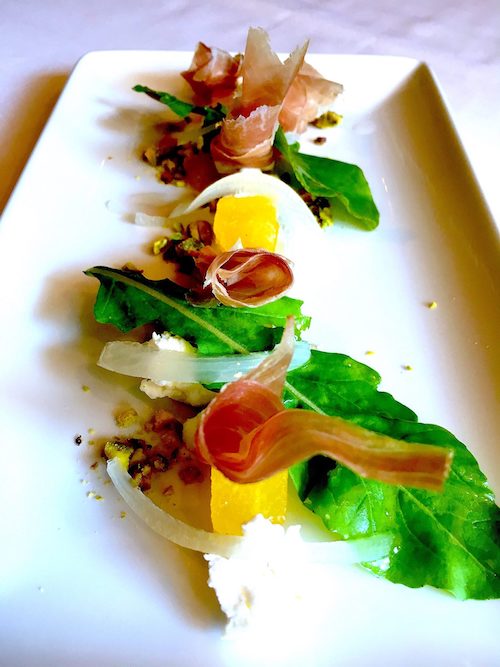 Restaurant profile
If you are of the school of thinking that farm-to-table dining cannot be fine dining, Black Cat will change your mind unequivocally. The restaurant focuses on cuisine that is an expression of the land and season and, in turn, the menu changes daily.
Black Cat Bistro actually owns a 130-acre, certified-organic farm that supplies it with all of its ingredients and also contributes to local Farmer's Markets and CSAs.
To satisfy those looking for a more casual environment (with equally delicious conscious cuisine), Black Cat opened Bramble & Hare, a farmhouse kitchen and pub, right down the street.
Our favorites
We can't name just one because the menu changes daily, but you will be head over heels for anything on the ever-evolving menu.
Price point
$$$
Where to find them
1964 13th Street, Boulder, CO 80302
Naked Lunch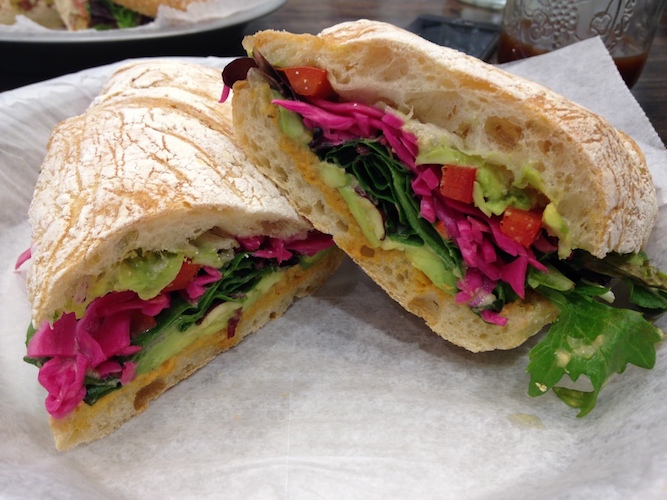 Restaurant profile
Local, seasonal and organic are just a few words that summarize the offerings at Naked Lunch. This gem offers tasty, high-quality sandwiches, salads, soups and treats to foodies who are passionate about their meals.
In addition to the dishes offered at the restaurant, Naked Lunch also offers catering options for parties, company dinners and special occasions.
Our favorites
The banh mi is served on a ciabatta roll with pickled veggies and sriracha mayo. Choose between pulled pork or portobello mushrooms.
Price point
$$
Where to find them
3301 Arapahoe Avenue, Suite E166, Boulder, CO 80303
Thrive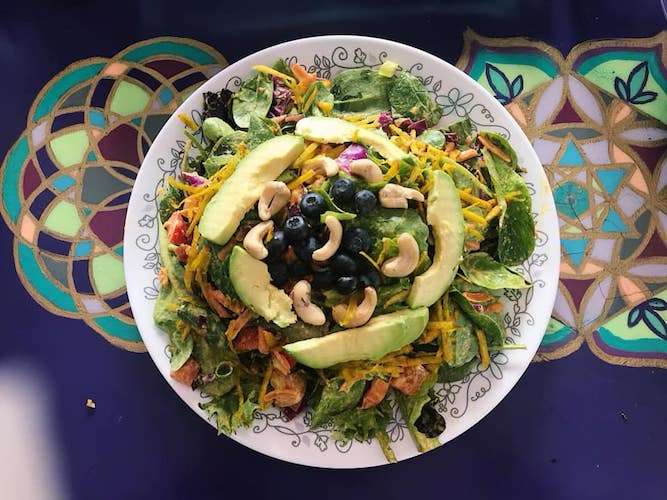 Restaurant profile
Thrive sources all organic and local ingredients and even goes as far as using only spring water in its food preparation process. Each and every item on its menu is raw, organic, soy-free and vegan. But, don't let that scare you away.
Even if you love a grass-fed steak, we're confident you'll find a dish at Thrive that you'll be yearning for again and again.
Our favorites
The Pad Thai is a perfect marriage of spiralized zucchini, marinated broccoli, mushrooms, carrots, purple cabbage, green onion, cilantro, sesame seeds and phenomenal kimchi.
Price point
$$
Where to find them
1509 Arapahoe Avenue, Boulder, CO 80302