Grocery shopping and plastic-free typically don't go hand-in-hand since so many items we purchase come in some type of plastic packaging. However, with a little mindfulness and planning, it is possible to reduce plastic consumption when grocery shopping.
Here are some simple to implement tips that will make your next grocery store trip a conscious, productive (and Earth-friendly) one.
Shop at Your Local Farmer's Market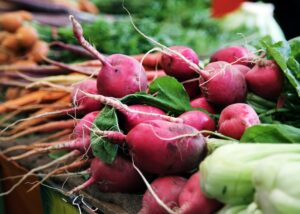 Shopping at your local Farmer's Market has so many advantages:
It's better for the environment.
Vendors don't have to travel far to get from their farm to you, which greatly reduces the use of fossil fuels associated with transportation. Farmer's markets also are typically held outdoors, so there's less electricity required.
There's vastly less waste involved.
If you're buying fresh produce or bread at a farmer's market, it's typically not going to be wrapped in unnecessary packaging. Just make sure you take plenty of reusable bags to carry your purchases.
You're supporting small business and the local economy.
Since most produce, meat, bread, and honey sold at the Farmer's Market is grown or made within 75 miles, which means you're supporting sources of local jobs and putting your money back into your community
The quality is superior.
Most vendors use organic and non-GMO methods for growing produce and raising livestock. This means fewer chemicals are going to make their way to their table. Organic farming is also better for the soil and the environment.
Buy in Bulk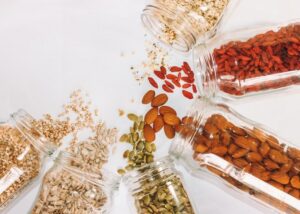 Making your purchases in bulk – especially dry goods – helps reduce wasteful packaging. Bulk doesn't mean buying more of something though. It simply means the items are not packaged in separate units.
Think of what items you usually buy that come packaged, and research which of these items can be bought without packaging. The additional benefit here is that you're only buying the exact amount you need, which ultimately results in less waste and expense.
Did you know that at Whole Foods you can buy the following bulk items and put them in your own reusable packaging like Pyrex, mason jars, muslin bags, and bread bags?
Tea
Peanut Butter, Almond Butter, Cashew Butter (you get the picture)
Spices (like literally every spice you could imagine)
Nuts
Grains
Olive Oil (and Olives)
Honey
Baked Goods
Just be sure to weigh your container before putting your items inside, and then let the cashier know that weight before checking out. That way, you're not paying for the weight of your own container.
Bring Your Own Bags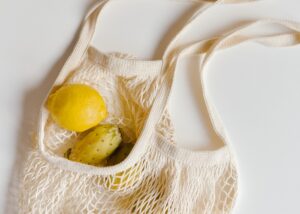 If you are already taking reusable bags with you to the grocery store, excellent! But are you still using plastic bags for produce? Do you really need to waste a plastic bag for two apples? Here is a great option that can be used for dry goods like bread, grains, baked goods, fruits, and veggies.
Use Your Own Containers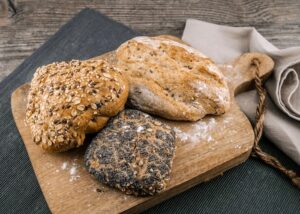 This one may sound strange to some people, but we urge you to give it a try!
Bread
Most grocery stores have a bakery with great selections of homemade bread. Instead of having them wrap it, toss a loaf into your bread bag. Once you get home, put it in a bread box to keep it fresh.
Meat and Cheese
Think about all the packaging used when you go to the deli counter or butcher. The solution: take Pyrex containers or any type of airtight container with a locking lid.
Whole Foods in one chain that fully supports customers using their own packaging. The associate will weigh your containers before putting your items inside, so you aren't paying for the container's weight.
Pick Glass Over Plastic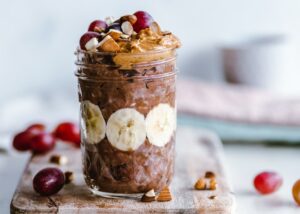 We love this one because it provides more than one benefit. Any time you pick-up a plastic packaged item, look around the shelf space to see if there's a glass alternative.
Milk, yogurt, and condiments are just a few items that typically have a glass option. Not only does this help to reduce plastic consumption while grocery shopping, once the glass container is empty and cleaned you can use it for storage, so there's no need to buy containers like mason jars.